Jaime Arredondo
Founder & director
Jaime Arredondo was born in Dallas, Texas to Mexican American Tejano parents. His mother was a direct descendant of the original land granted Spanish families in Texas dating back to the 1600's. His father was Otomi a large Native American nation originating from Central Mexico. While growing up they filled his imagination with stories of the borderlands and Mexico, of land, of conquest, of love and betrayal, of spirit and of soul.
After graduating from Yale with a MFA in painting, he moved to New York City, and created a course entitled "Of Fire and Blood: Art and Mythology of Mexico" of which he continues to teach at The New School and at NYU.
He has had numerous one man gallery and museum shows in New York City, and in the Southwest, and is the recipient of numerous awards. In 2009 his paintings were published as stamps by the United Nations, and in 2015 he was commissioned to create a permanent art project for the MTA comprised of 36 mosaics of his works, installed at the Zerega Station in the Bronx, and entitled "Garden of Earthly Delight". In 2019 he created 65 illustrations on the Popol Vuh, the ancient Mayan creation myth of the Universe. In the fall of 2019 they were shown at the Gallatin Gallery at NYU.
In 2018, at The New School, he created and founded MICCI, the Mesoamerican, Indigenous and Caribbean Cultures Initiative. Its opening will finally be announced on December 2, 2020.
He continues to happily work and live in New York City with his wife and daughter.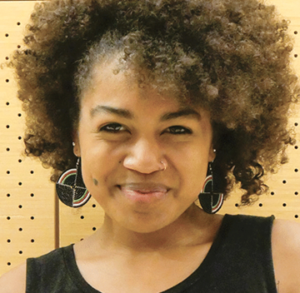 anya isabel andrews
external relations
My name is Anya Isabel Andrews and I am a student, activist, and future educator. I am beginning my senior year as a Sociology major, double-minoring in Politics and Race & Ethnicity at Eugene Lang. Simultaneously, I am working towards my Master's degree in Liberal Studies at New School for Social Research.
My aspirations are centered around creating the advancement of free, quality education in the United States. I plan to become a teacher, and I recognize the imperative need to uproot and decolonize the current education system. Specifically, my goal is to reconstruct the Common Core history curriculums in public schools. I believe that our future lies in our ability to reevaluate the importance of education, to value the curation of knowledge above the memorization of information, and to focus on the growth of the student, rather than their letter grades.

In the Spring semesters of 2021 and 2022 I will graduate with my Bachelor's and Master's degrees respectively. Then I plan to move abroad to study education in other countries around the world.
In the meantime, as a womxn of African, Mexican, Indigenous and Carribean descent, and a future educator, I am joining MICCI as a way to give back to my community and to help combat the erasure of our people at The New School.
vanessa xelo
internal relations
Bienvenidxs!
My name is Vanessa Xelo. I am a student, activist, and a soon-to-be Urban Scholar. I am currently undergoing my last year of undergraduate work on Urban Studies. I will be starting my Master's degree perhaps next semester or next year in either Public and Urban Policy, or Environmental Policy and Sustainability. I am also a Xicana and decolonizing-Indigenous person.
I undertook my choice of study due to the fact that 55% of the world population and 80% of the United States population live in urban areas, myself included. Growing up in low income urban areas I was exposed to issues of substandard infrastructure, systemic racism, lack of affordable housing, inadequate health care, and unchecked displacement and gentrification directly affecting BIPOC. My goal is to address these issues, and bring about solutions that will improve the lives of peoples of color.
After completion of my studies, I plan to work with non-profit organizations, or perhaps form one of my own that focuses on establishing spaces that meets the needs of urban residents. By joining MICCI, I can initiate change in the academic world, and concentrate on issues of decolonization, equity and social justice. I am honored to be a part of this group and cannot wait to see the changes that we will collectively make for the future.
Sinceramente,
Vanessa Xelo
jazmin ayala ayala
writer
My name is Jazmin Ayala-Ayala. After finishing my freshman year at The New School, I am currently a student at Napa Valley College studying English and Communications. Born and raised in California, I'm surrounded by a large, yet hidden, LatinX community that encourages and natures my growth in education, activism, and creativity.
Since childhood, I have had a passion for writing and bringing people together. Raised by immigrant parents, I strived to embrace my culture and fight for the equality of people of color victimized by racism and anti-immigrant fervor. Through the use of storytelling, I hope to not only make sense of the world, but to also defend the rights of immigrants, especially within the LatinX communities. Most importantly, I understand the significance of words and intend to use them as "bridges" to better communicate the struggles, aspirations and inequities that exist in communities of color, and the economically disadvantaged. I believe that we don't have to be alone in this world and through unity, we can find peace and harmony.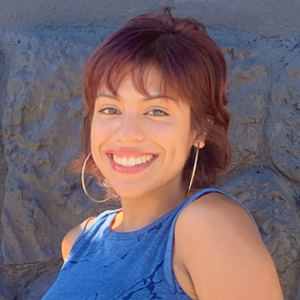 jude monet rodriguez
graphic designer
My name is Jude Monet Rodriguez, and am on the MICCI design Team. I am an Integrated Design student at The New School, as well as a creative storyteller.
Born and raised in Los Angeles, I dream big, participate in the Latinx art community hustle, and am educating myself in New York City. I've been an explorer of the visual arts, and acting since I was five. I am an avid follower of a variety of artistic disciplines ranging from pottery, the graphic arts, and knitting. My core values are efficiency, versatility, and an unstoppable passion. Mother Earth's artform inspires me greatly, and I believe it can be found in many areas from radical feminist politics, to our national parks, and even city skyscrapers.
It's an honor to advocate for an organization like MICCI, one that highlights and embraces the diversity of The New School. Circumstances are different for everyone of course, but fair representation needs to be integrated into our university's mission to best support its students. I will assist in helping the website run functionally and utilize my talents in graphic design to build its content. I've worked at The New School Food Pantry, and I believe in initiatives like MICCI provide support, and advocate on the behalf of students to build a more student-friendly experience.